Jnyusa wrote:
And yes, in case you were wonder, it IS an annual event.
I now see why Prim said it was early. I gather that the Lutefisk Fest won't be held until October? That gives me plenty of time to devise a festival featuring food we actually want to eat. Therefore, we will have the ...
COOKIES & CREAM FEST!
Yes, kiddiwinkies, this is your chance to devour all of the cookies and ice cream that your mother would never let you eat. Never fear--
Quote:
Lollipops.
And all free today.
Cherry pies,
cream puffs,
ice cream,
treacle tarts.
And all free.
Come along, kiddiwinkies.
Come along, my little dears,
my little mice.
Come to me.
What will it be? Ice cream?
Strawberry, chocolate, vanilla. It's all inside.
Come along, my little dears.
Not a penny to pay.
Go inside, my little dears.

SLAM!
--the Child Catcher will not be invited.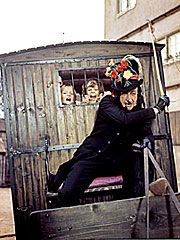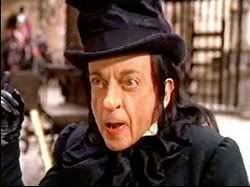 At least
I
won't invite him.